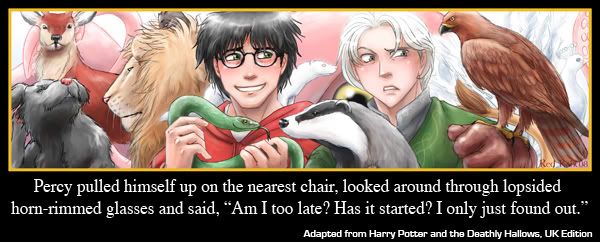 Art by
red_rahl
hd_inspired
Animagus Exchange
If, like Percy, you've only just arrived, it is too late.
Sign ups to the Animagus Exchange are now closed.

We're very excited by the response to this exchange - over EIGHTY people have signed up to take part. So much H/D Animagi goodness to enjoy! We will be sorting out assignments over the next couple of weeks and these will be emailed out by 15th February.
Thanks to everyone who has agreed to take part.

luci0logy,
jamie2109 and
dragon_charmer