There are just
three more days to go
until sign-ups for the
Animagus Exchange
close, so if you're still undecided about joining in then maybe this will change your mind.
We have a new stunning banner to add to the
wonderful ones
created
oldenuf2nb
and
grey_hunter
.
The art for this one was drawn by the talented
red_rahl
whose selection of animals (and her delectable Harry and Draco) might give you a few ideas for fiction and art! Feel free to use the banner by copying the code underneath to pimp the fest and to make your LJs look pretty.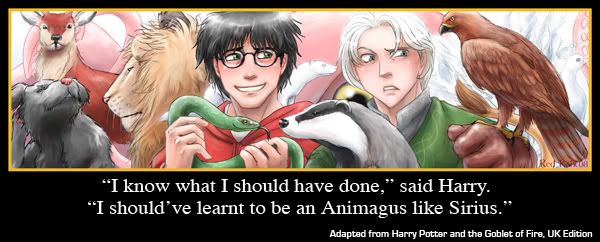 Art by
red_rahl
hd_inspired
Animagus Exchange